Satellite systems > Mecatronic satellite systems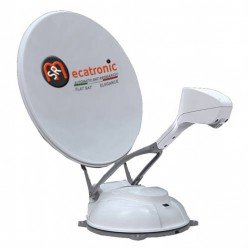 Made in Italy by SR Mecatronic, these folding satellite systems are now amongst the best-selling satellite systems in Europe. Great design, top quality components and excellent performance mean that a Mecatronic system will enable you to keep up with the news all over Europe and beyond – Morocco for example.
As far as BBC, ITV, etc. are concerned, the performance of Mecatronic systems is as good as or better than others with similar specifications. And the pricing is very competitive indeed.
Sorry, no products have been found