Satellite systems > Portable manual systems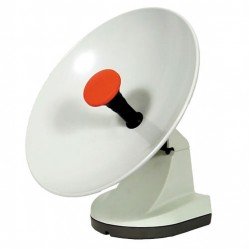 This is the low cost way of getting satellite TV in your motorhome or caravan. A portable dish also has the advantage of being easy to move if you find a tree or other obstacle blocking the signal from the satellite.
The dish that we recommend is the Multimo which has many advantages over other manually operated dishes. In particular, the Multimo doesn't need a tripod which makes setting it up quick and easy.