Satellite systems > Internet via satellite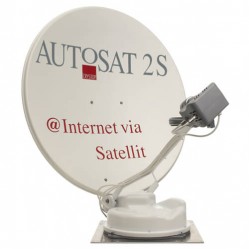 If reliable Internet access is important, particularly if you're travelling into Europe, Crystop's systems are the best you can get. By using the highest quality components and thanks to many years of experience, Crystop systems have gained an unrivalled reputation for performance and reliability.
In Germany, they're used on emergency vehicles such as fire trucks as well as on motorhomes. In the UK, they're being used on mobile libraries, youth buses, mountain rescue control vehicles and more and more motorhomes.
Crystop Internet systems are the only ones which enable users to watch TV and use the Internet at the same time anywhere in the UK, central and southern Europe.
Sorry, no products have been found
Sign up to our newsletter