12V / 24V Products > WiFi boosters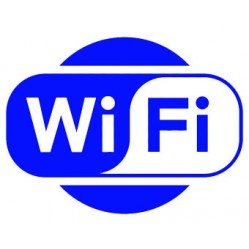 If you've ever tried to get online by connecting to a Wi-Fi signal that's just a bit too far away, you'll know how frustrating it is. You may be able to make a start and then you find that the signal's dropped out and you're offline again.
There are plenty of Wi-Fi connections available in most towns and cities across Europe and more and more campsites offer it too. But even then, you may find yourself in a dead-spot.
Our Wi-Fi Booster has been developed by people who really do understand what they're doing and who have been designing and producing systems for vehicles and boats for several years.
Although it won't guarantee that you can get online everywhere, it's your best chance! Straightforward to install, it comes with a fixed, folding aerial (operate it through a roof-light) and a 12V control box. Inside are a signal booster and Wi-Fi router so that, wherever you are in your motorhome, caravan or boat, you'll be able to do whatever you need to: on your tablet, phone or other device.