Air conditioning > Coleman air conditioning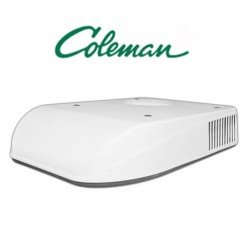 Coleman has been one of the best known names in vehicle air conditioning for many years. In the USA you can see them on just about every RV and there are many reasons for their huge popularity. Here are just some:
They're extremely reliable even in conditions which would destroy some other air conditioners.
They're some of the most powerful units you can get for vehicles so, when the going gets hot, a Coleman air conditioner will still cool you down, even in larger vehicles.
Compared to other units with a similar output, they're amongst the lowest in overall height and weight.
They're very competitively priced.
As you can see, Coleman make a range of models to suit different conditions. For advice on which model will suit your purposes best, get in touch with us.
Sign up to our newsletter