Air conditioning > Air Command air conditioning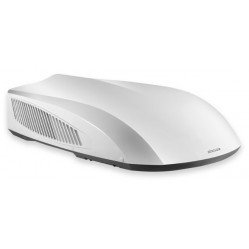 Aircommand is an Australian company with over 30 years' experience in designing and manufacturing air conditioners for caravans and motorhomes.
With climatic conditions in Australia being some of the most extreme on the planet, AirCommand units have to be very efficient indeed and their performance is significantly better than some of the competition. They're rugged and reliable as well so that they can cope with the kinds of road that you'll find in the outback.
Despite having to travel half way round the world to get to the UK, Aircommand air-conditioners also give great value for money. Just compare the prices to the specifications and you'll see what we mean.
Sorry, no products have been found