Specialist Products for Vehicles & Boats > Bike racks and carriers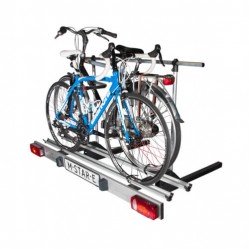 Road Pro stocks and supplies bike carriers for motorhomes and camper vans from Dutch company MEMO. We consider these to be amongst the best products of their kind available: easy to use and very well made from durable, rugged materials.
Our cycle carriers for motorhomes are chassis mounted, making them strong and easy to use. Because bicycles are carried at approximately knee-height, it's much easier to secure and remove them than it would be using other types of rack.
Sign up to our newsletter