Specialist Products for Trucks & Buses > Air conditioning for Trucks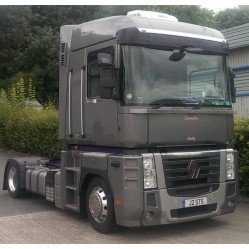 As a Dometic Premium Partner, we can supply and install the Waeco range of 24V cab air conditioning. These units are specially designed to use as little energy as possible which means that, on hot nights, you can keep the air-con running and still be sure that your truck's engine will start in the morning.
if you're interested in having a unit installed, please fill in our installation request form. Just click here.
Sorry, no products have been found
Sign up to our newsletter