Specialist Products for Trucks & Buses > 24V Inverters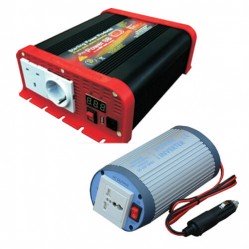 We stock 24V inverters from Sterling and Votronic in both pure and modified sine wave versions.
If the Sterling model you want is labelled as not in stock, we can normally get it to you within 2 or 3 days. Click on the label to send us a message and we'll get back to you with a delivery date.
For Votronic models, it can take up to 3 weeks to get them as they are pretty much made to order. They are of very good quality though and worth the wait!
Sorry, no products have been found
Sign up to our newsletter