C9610
Sterling Digital Battery Tester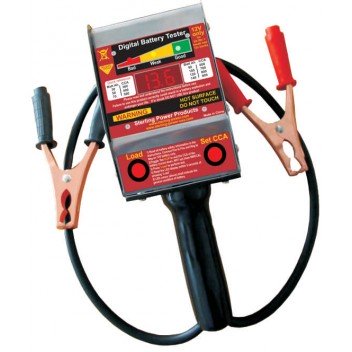 Sterling Digital Battery Tester
C9610
Description
Sterling's digital battery tester is a great tool to have if you're serious about batteries. Simply measuring battery voltage does not give a true indication of the state of a battery. This unit also checks the ability of the battery to hold and then deliver power. It does this by putting a load onto the battery and then assessing how it reacts. The tester can be used on all types of lead-acid battery (battery must be fully charged) and is simple and safe in operation.
Specifications
Questions
Please log in to ask a question.
Reviews
Please log in to leave a Review.