Sterling Power - Battery to Battery DC-DC battery chargers
"Intelligent" battery chargers are great when you have access to mains hook-up but how do you keep your batteries properly charged when on the move?
Most motorhomes, boats and other vehicle with living accommodation use a simple split-charge relay or something similar. But, these operate just like an old-fashioned battery charger, measuring voltage alone and with no reference to what the leisure batteries actually need to perform at their best.
The answer: install a battery-to-battery charger, a remarkable device which - when the vehicle's engine is running - constantly monitors both starter and auxiliary batteries.
It then takes spare energy (supplied by the alternator) from the starter battery and uses it to charge the auxiliary battery or batteries in the same way that a 230V "intelligent" charger would. This not only ensures that batteries are as fully charged as possible but also prolongs their working life.
We have a choice of models from different manufacturers to enable you to get exactly the right one for your vehicle or boat.
NOTE: All Votronic battery-to-battery chargers will trickle charge the starter battery at 2 Amps when the leisure battery is close to fully charged and there is a charge going in from solar panels or 240V hook-up. For this feature to work, the battery-to-battery charger must be connected to D+.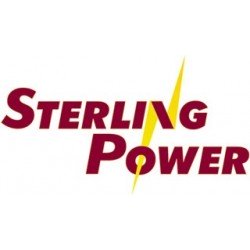 Sign up to our newsletter