"We install what we sell."
When you're having equipment installed on your vehicle, you'll want to be confident that the people doing the job understand both the product and the vehicle.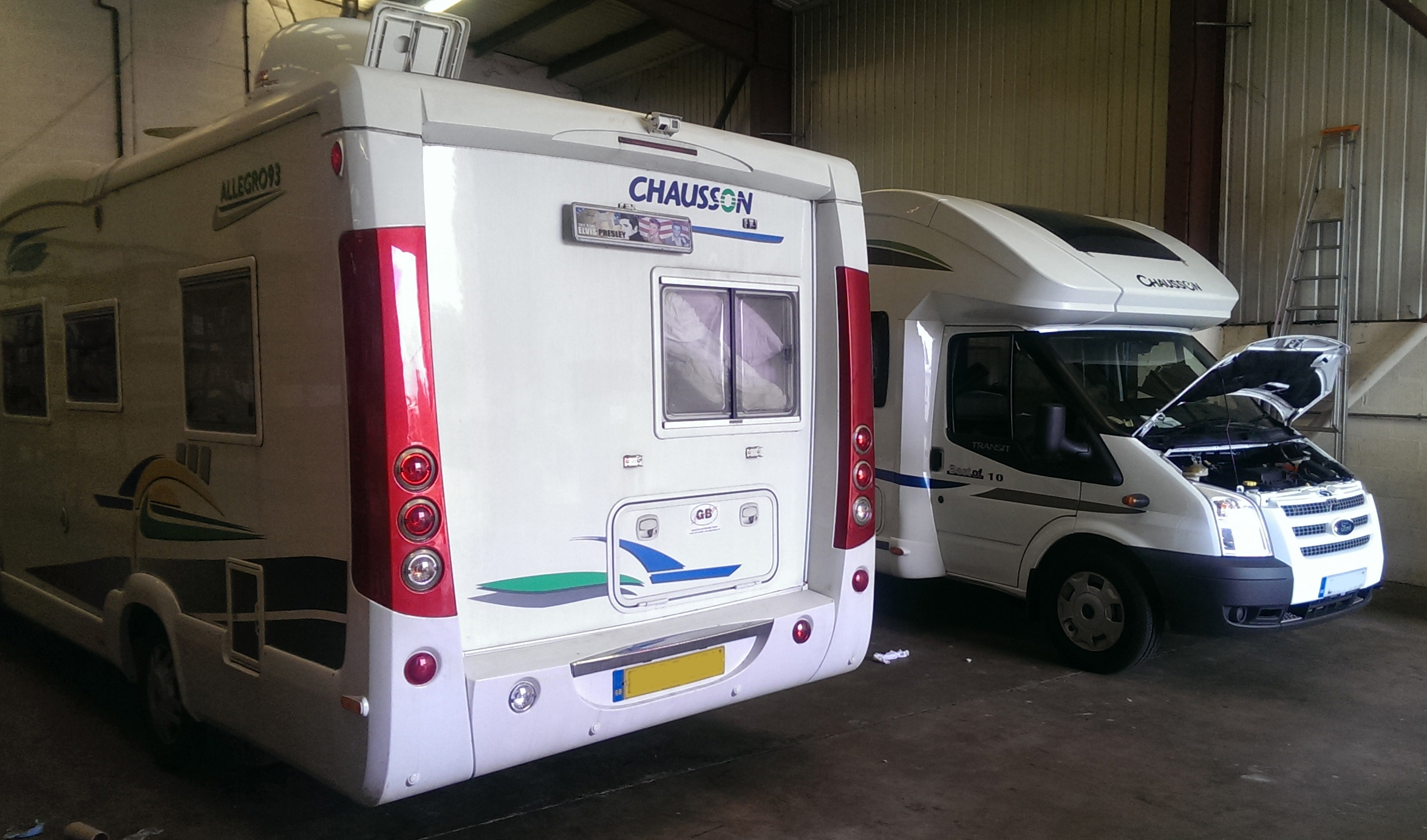 At our Daventry premises, we can arrange installation of any of the products that we supply and provide you with the assurance that, whatever you're having fitted, the job will be done reliably and to the very highest standards by people who understand what you want and can help to make sure that you get it - within reason of course!
Ask us about installation on your vehicle by filling in this form Installation Enquiry Form and we'll get back to you with a quotation.
Some people are concerned that their vehicle might be damaged in some way if they have accessories added - especially on the roof. They're right to be concerned because a small hole that isn't properly sealed, using the correct kind of sealant, can lead to big problems.
We calculate that we've made well over 100,000 holes in motorhomes, caravans, trucks, vans and boats and we've not had one instance of damage caused as a result of our work. So, whether you need a solar panel installed or you fancy a new Heki window or an air-con unit, don't panic! We'll do a thoroughly professional job with no leaks: guaranteed!
"Are you a motorhomer or a caravanner - or neither?"
We love to work on all sorts of vehicles - it makes life more interesting. So, whether you drive a small camper van or a massive RV, tow a caravan or own a horsebox, a truck or a specialist vehicle of some kind, we can install all of our products in exactly the way that they're meant to be installed: no shortcuts and no messing about. Enquire about an installation on your vehicle by filling in our Installation Enquiry Form.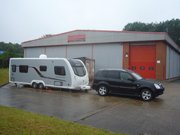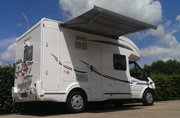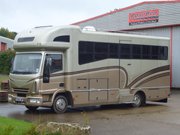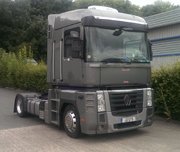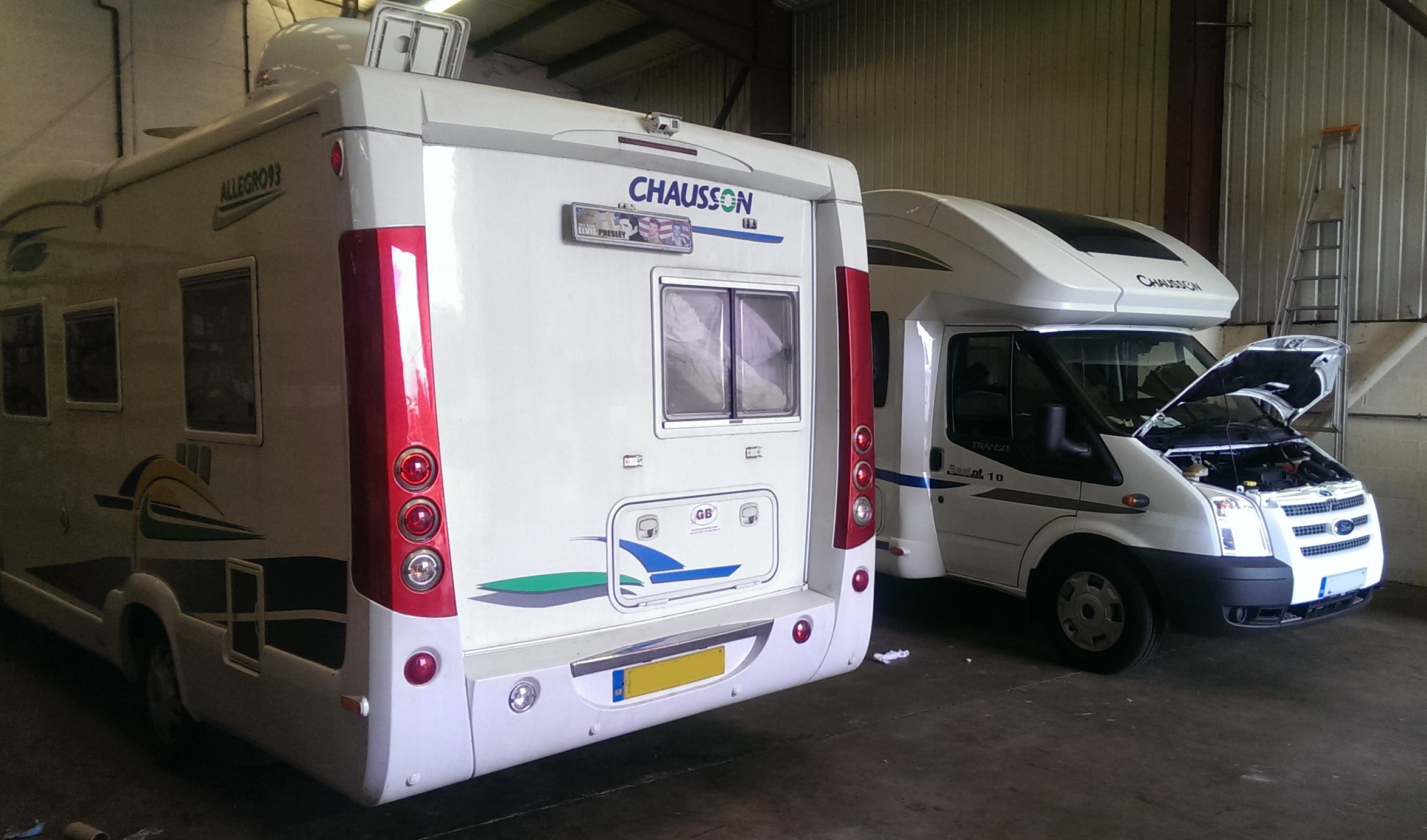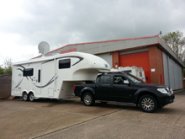 Cycle racks for motorhomes:
As the UK distributor for Dutch manufacturer MEMO, we specialise in the installation of chassis-mounted cycle racks. The advantages of this type of rack are significant, especially if you're got electric bikes or you have a panel van conversion with doors at the rear. In all cases, a chassis-mounted rack provides more rigidity and security for both the bikes and the vehicle. In fact Fiat state: "We have no recommendation for extra weight applied to doors, the best way to carry bikes is on a towbar mounted rack."
Other advantages of chassis-mounted cycle racks are:
They have a higher load capacity than vehicle-mounted models making them more suitable for electric bikes.
It's easier to put bikes on and take them off again.
They can be transferred if you change your motorhome.
To see our range of cycle racks, click here.
To enquire about installation, click here.
Rear-view camera systems:
There are hundreds of rear-view camera systems on the market but, with cameras and monitors more than most products, you really do get what you pay for. If you're looking for reliablility, performance and long life, it's well worth choosing a model with a reputable brand name from a manufacturer that specialises in this kind of equipment.
RoadPro is the UK distributor for Camos who make some of the best rear-view camera systems available and, as a Dometic "Premium Partner", we can supply Waeco camera kits as well.
Our range includes these options:
Dash-mounted or mirror-mounted monitors from 4" - 7".
Single or twin view cameras.
The unique Camos "Jewel" system.
Note: All Adria motorhomes (except panel vans and Sun Living models) are equipped with Camos camera cables as standard, so installation of a camera and monitor is much quicker, easier and cheaper. Camos also supply Hymer, Burstner and Dethleffs with rear view camera systems.
To see our range of rear-view camera systems, click here.
To enquire about installation, click here.

Satellite TV systems:
We've been installing satellite TV systems for many years and our sat-dome has been one of the UK's all time best sellers. As well our exclusive range of sat-domes we supply and install models from Kathrein, Alden, Crystop and Mecatronic. All of them have their own distinctive features and we are happy to advise which one would suit you and your vehicle best. Whichever model you choose, you can be certain that the product quality is excellent, service and after-sales support are always available and, if we install it, it will be done exactly as it should be.
When choosing a satellite system, here are some things to think about:
Size of dish: we offer models with dishes up to 1M (the largest dish of any mobile system).
Dome or pop-up?
TV only or Internet as well?
To see our range of satellite TV systems, click here.
To enquire about installation, click here.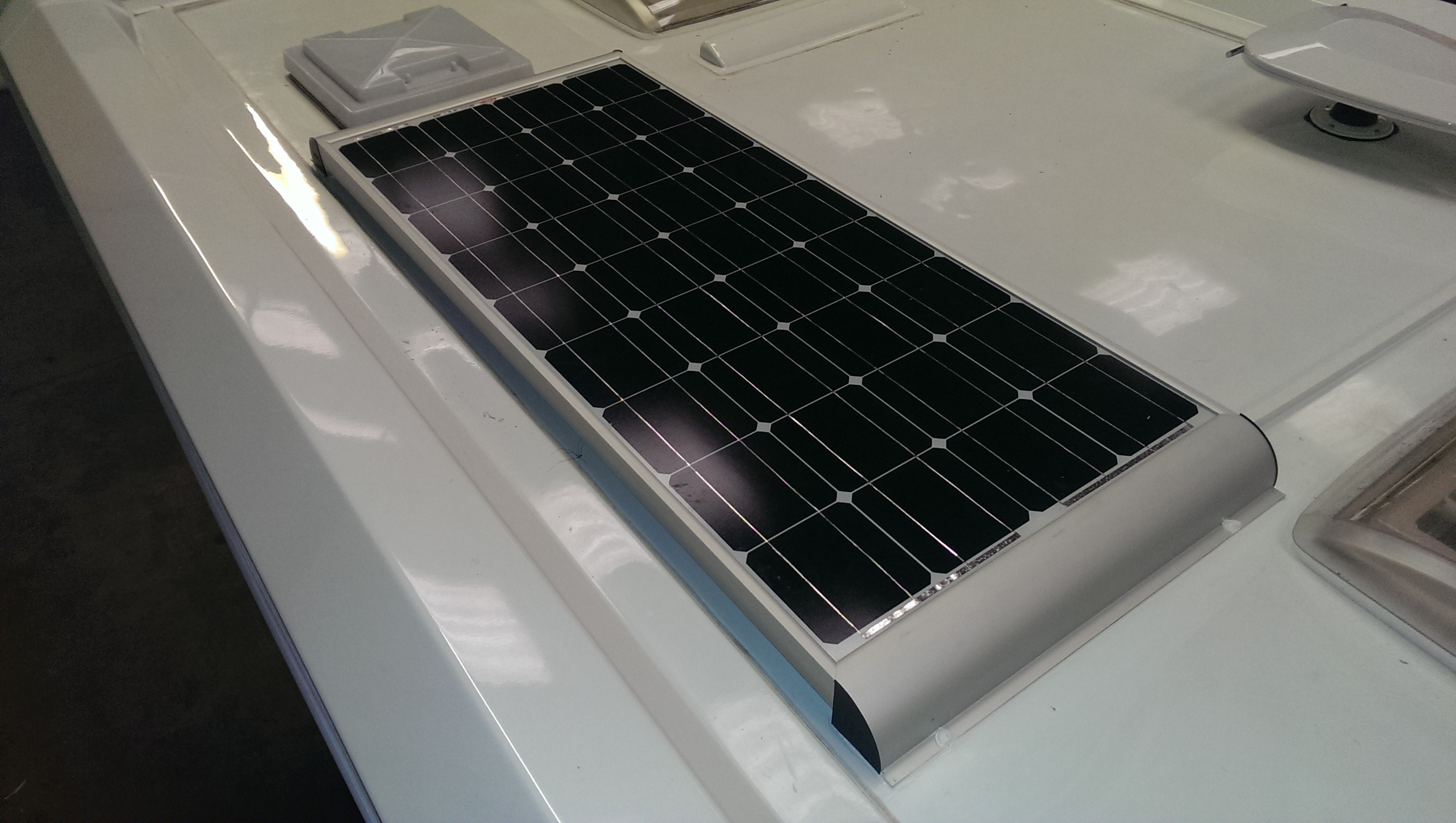 Solar power:
Solar power is more popular than ever and we have a range of equipment for all vehicles and boats as well. Like the other products that we sell, it's well worth taking the effort to think about exactly what you want your solar power installation to achieve. All solar panels are not the same and, although a cheap panel is better than nothing, it can be a lot less efficient than one that may cost a little more. With any panel, a regulator is essential and, here again, getting the right one can make a big difference to the energy that goes in to your batteries. Tell us what you want to get from your panels and we'll advise you on how to get it.
Some of the options available are:
Rigid panel or flexible?
Single output regulator or dual?
Standard regulator or MPPT?
To see our range of solar power systems, click here.