Ask us about installation on your vehicle by clicking here to get to our Installation Enquiry Form.
We'll get back to you with some ideas on how we can help.
Based at the very centre of England (so we were told when we moved to Daventry from London), RoadPro is ideally placed to welcome visitors from all over the country. Not just this country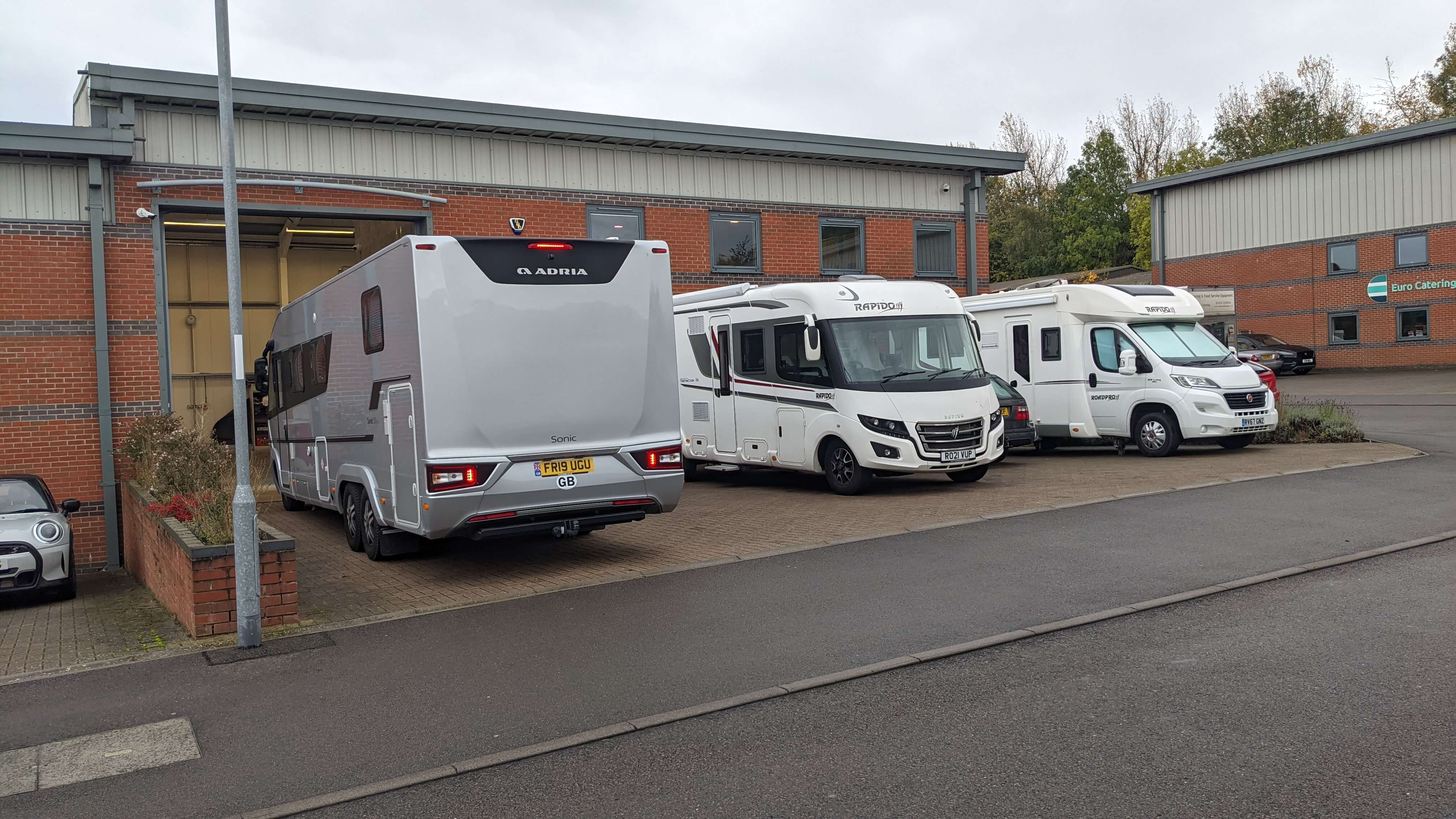 either; we've worked on motorhomes from New Zealand, Australia and several European countries too. Wherever you come from, when you have equipment installed on your vehicle, you'll want to be confident that the people doing the job understand both the products and the vehicle.
At our premises, we can arrange installation of almost all the products that we supply and provide you with the assurance that, whatever you're having fitted, the job will be done reliably and to the very highest standards by people who understand what you want and can help to make sure that you get it - within reason of course!
Some people are concerned that their vehicle might be damaged in some way if they have accessories added - especially on the roof. They're right to be concerned because a small hole that isn't properly sealed, using the correct kind of sealant, can lead to big problems. We calculate that we've made well over 100,000 holes in motorhomes, caravans, trucks, vans and boats and we've not had one instance of damage caused as a result of our work. So, whether you need a solar panel installed or you fancy a new Heki window or an air-con unit, don't panic! We'll do a thoroughly professional job with no leaks: guaranteed!
We sometimes get asked to install products that we haven't supplied and we always decline the invitation. The reason? Well, we know from experience that, especially with electrical products, compatibility is essential. Some batteries don't work with certain inverters and some chargers don't work with certain batteries. If someone else has installed cabling in a vehicle, we will almost always have to replace it if everything is to work as it should. So, to make sure that our customers go away happy and safe and to minimize the possibility of problems in the future, please bear in mind: "We only install what we sell."
You can see what people think of our work by looking at our reviews and our products on Trustpilot and Google Reviews.
Click on the logos to see for yourself.
NOTE: We work with other installation companies around the UK. If you would prefer to use a local company to do your installation work, we will be happy to recommend one that we trust to do a good job.
"Are you a motorhomer, a campervanner or a caravanner?"
We love to work on all sorts of vehicles - it makes life more interesting. So, whether you drive a small camper van or a massive RV, tow a caravan or own a horsebox, a demountable, a fifth-wheel or a specialist vehicle of some kind, we can install all of our products in exactly the way that they're meant to be installed: no shortcuts and no messing about. Enquire about an installation on your vehicle by filling in our Installation Enquiry Form.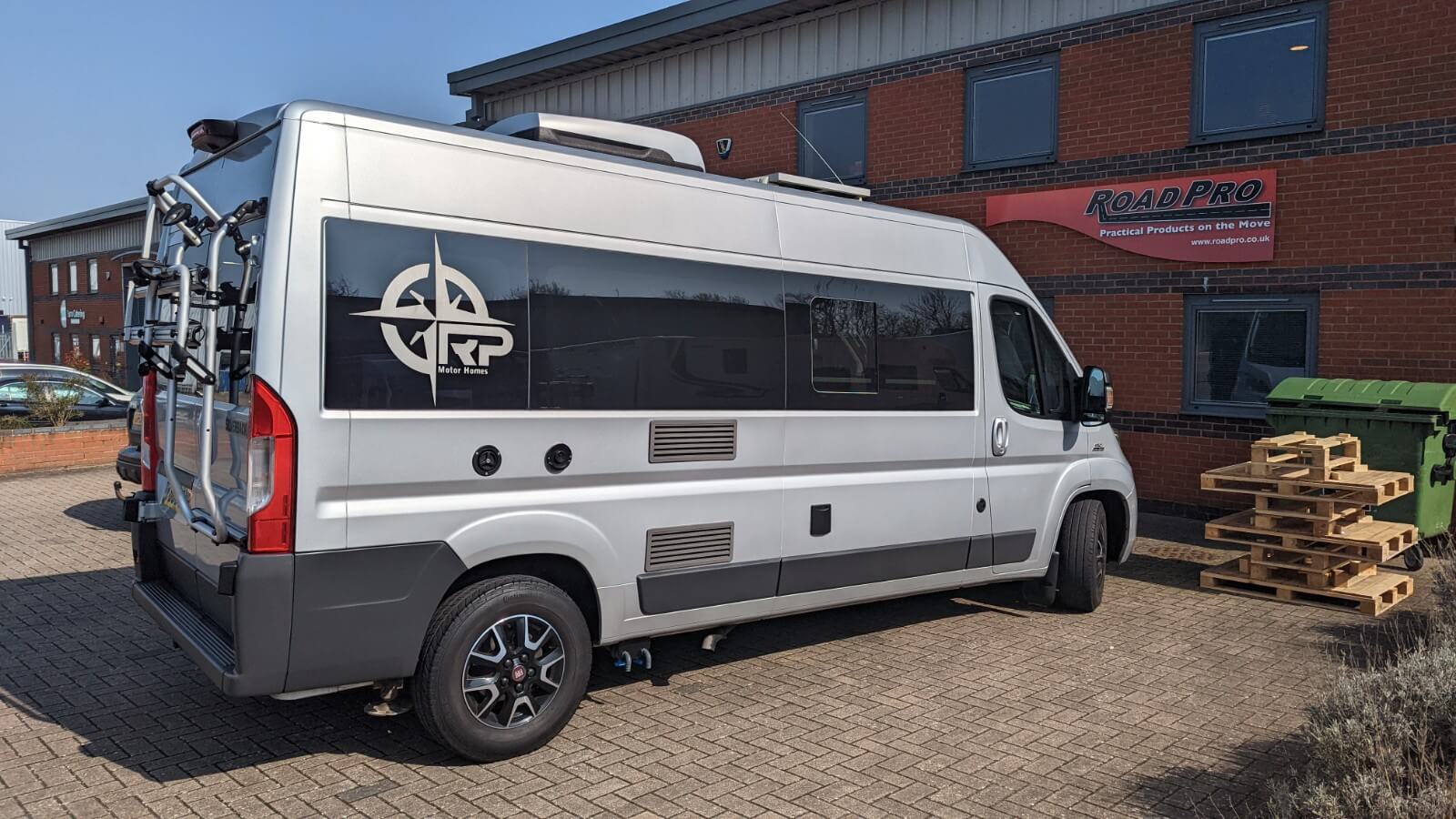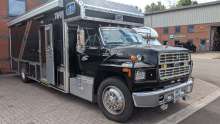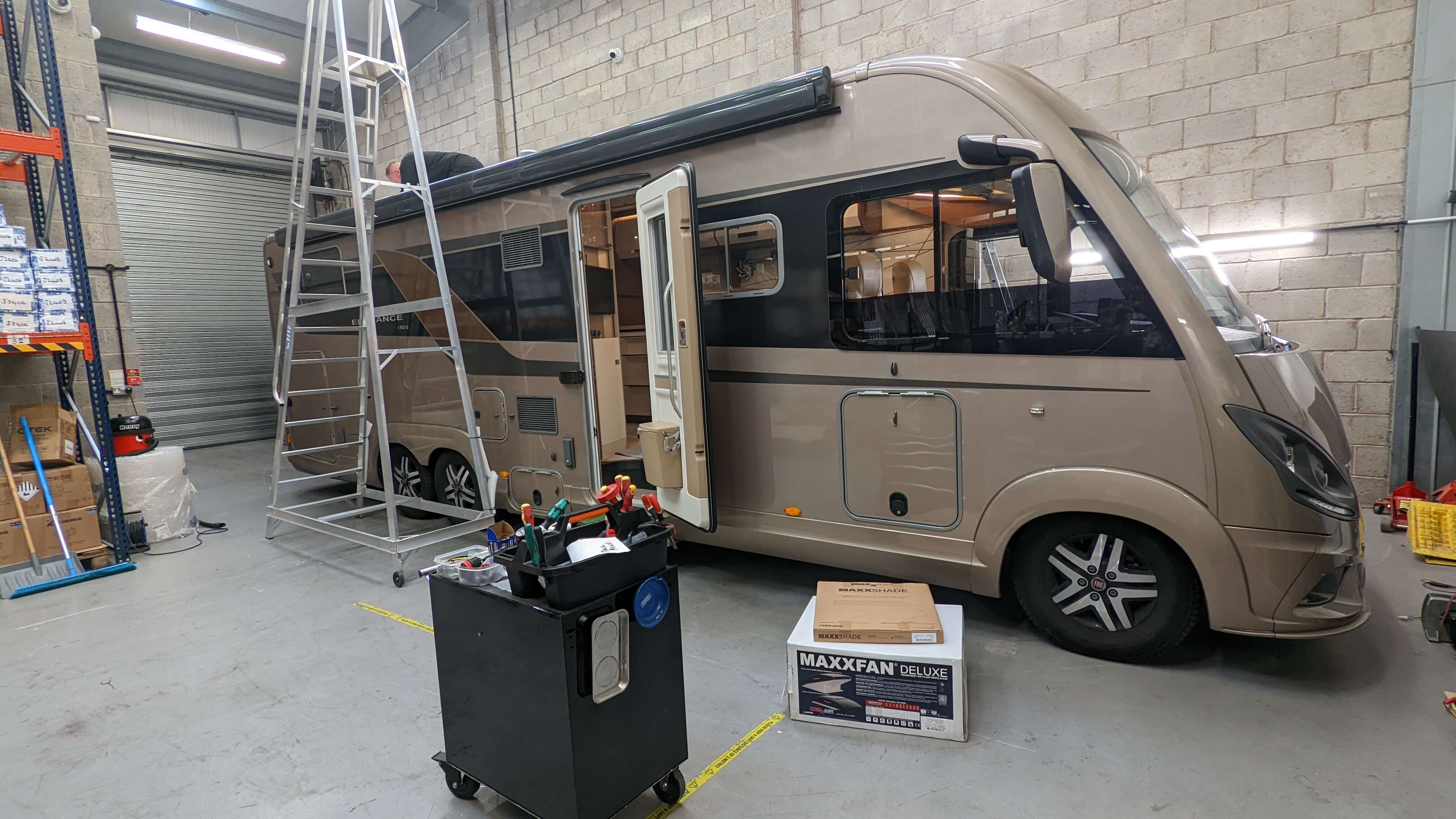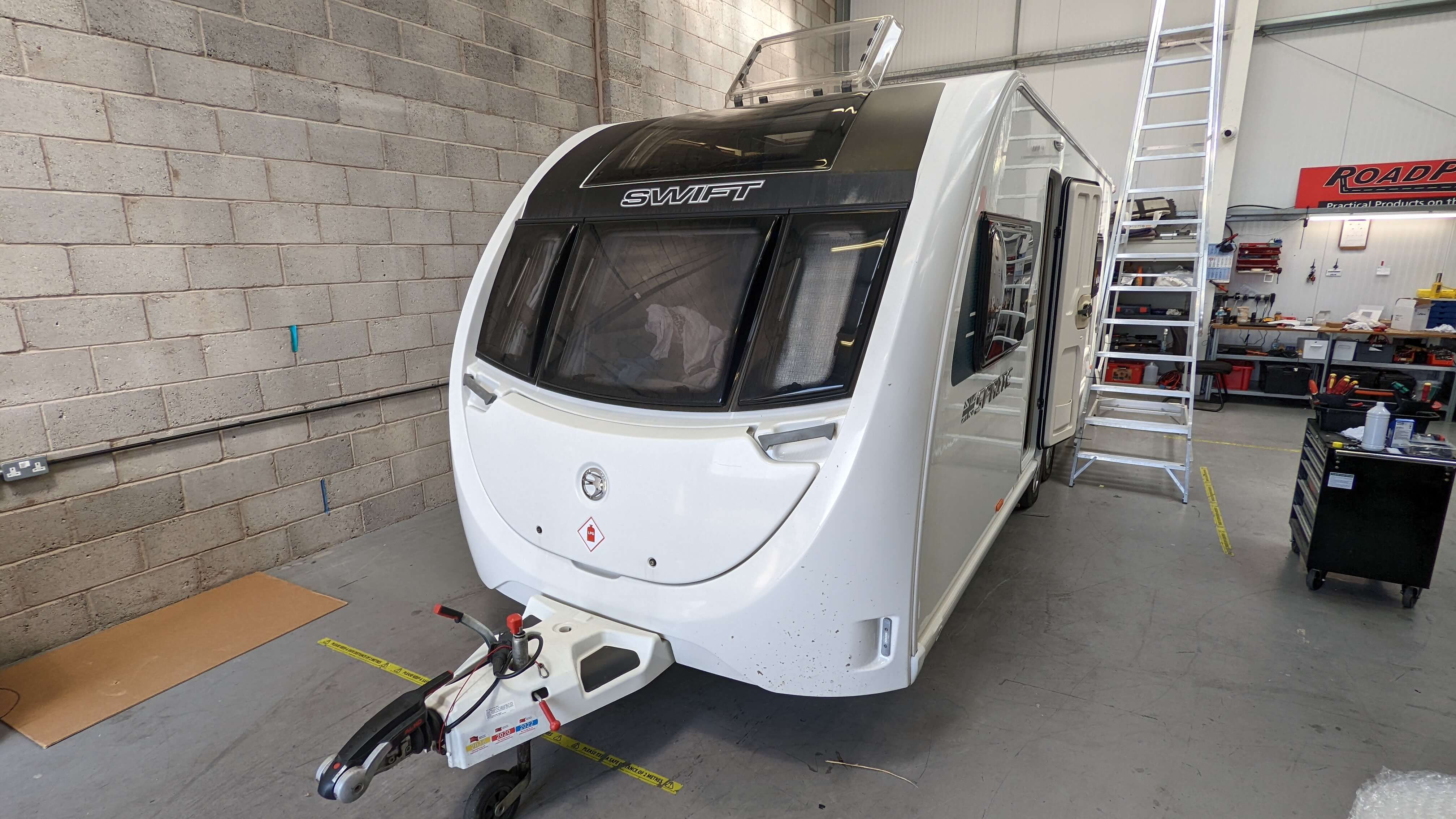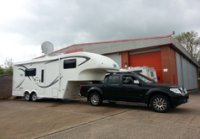 ---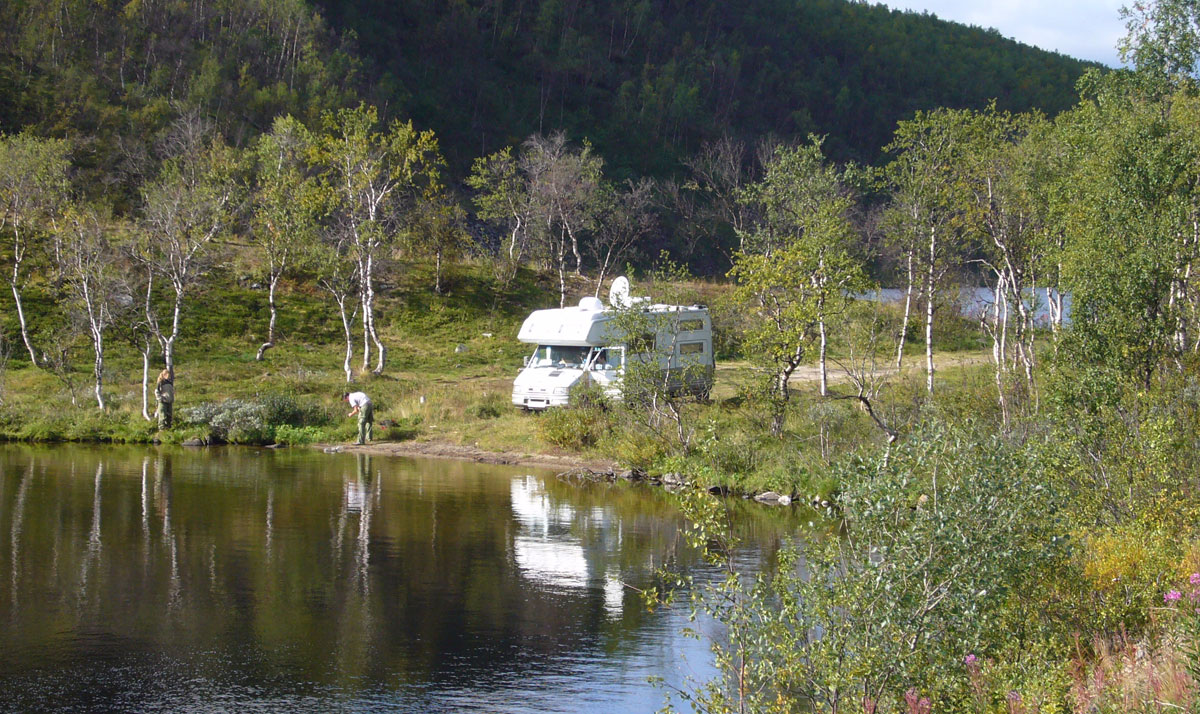 Full Off-Grid Installation:
If you like the idea of getting away from the crowds and taking your motorhome or caravan to campsites without 240V hook-up or even getting away from campsites altogether, you don't need to rough it. With a RoadPro full off-grid installation, you'll be able to operate all your electrical appliances - 12V and 240V - for as long as you like, wherever you are. Leave that orange cord behind and never worry about having enough battery power ever again. If you want, you'll be able to use a microwave oven, induction hob, hairdryer and even your air-conditioner, all without plugging into the mains supply.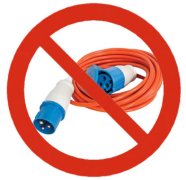 The initial cost can be several thousand pounds but, if you want to go off-grid, it's worth it. Even if you use campsites, with more and more charging for electricity, you can save money every day because you won't need to plug in. Click on the Trustpilot and Google logos above and see how we can totally change the way you use your leisure vehicle.
To see the products that we recommend, click here. Click on the images to get to the product pages on our website.
To enquire about installation, click here.
---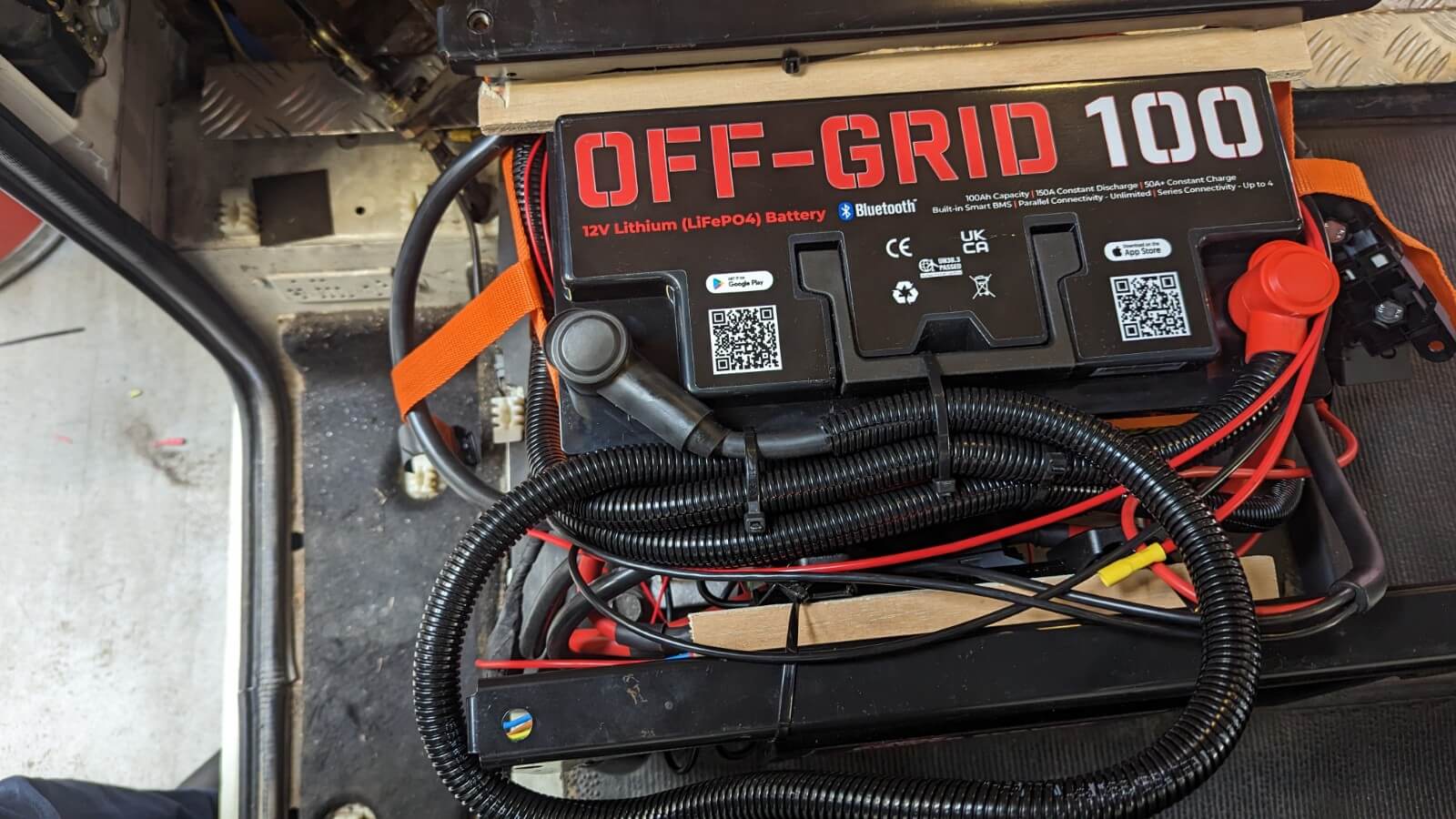 Lithium Batteries:
If you enjoy using your motorhome, caravan or boat off-grid - even for just a day or two at a time - you really should take a good look at lithium batteries. They have none of the disadvantages of lead-acid leisure batteries as well as many plus factors, such as a useful life of as much as 25 years. However, in order to get the most out of lithium batteries, it's essential that they are installed correctly and that any equipment used with them is compatible. If these two rules are ignored, the batteries won't work as they should and will have a dramatically shorter life.
At RoadPro, we've been installing lithium batteries since 2015 and have installed more in motorhomes than anyone else in the UK, so we know exactly what we're doing. Come to us for your installation and you can be certain that you'll get the most suitable batteries with appropriate auxiliary equipment and that the cabling will be done to the manufacturers' specifications. Whatever the size or model of your motorhome, campervan or caravan, get in touch and ask for a quotation.
---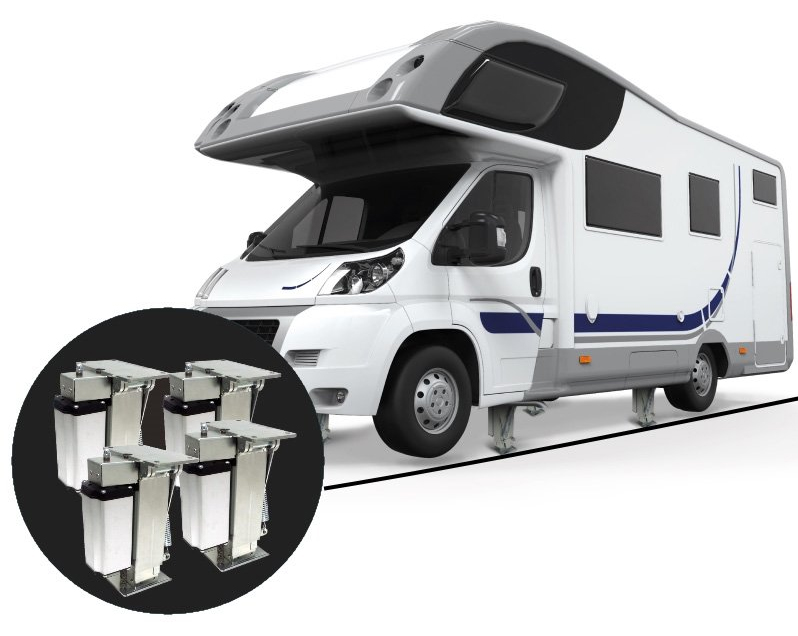 TESA AutoLift Levelling System:
Having a level motorhome can make a huge difference to your enjoyment of it. Fridge and cupboard doors stay open when you want them to, water drains out of the sink as it should, strong winds don't disturb you and it's nice to be rock solid when you're parked up. There are many different makes of levelling system and they're all hydraulically operated: except one, the TESA AutoLift. The AutoLift operates on 12V from the leisure battery and, because it's electric, there are none of the disadvantages associated with hydraulic systems. TESA is an Italian company that has been selling the AutoLift system all over Europe since 2010. The system is known for reliability and ease of use and the cost is hundreds of £s lower than any other levelling system.
To find out more about the TESA AutoLift system, click here.
We do not install the TESA AutoLift ourselves but work with reputable installers around the UK who can do the work for you. To find out more about installation, please click here.
---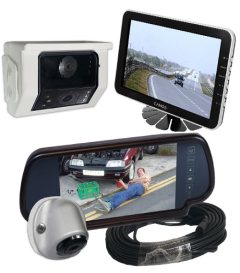 Rear-view camera systems:
There are hundreds of rear-view camera systems on the market but, with cameras and monitors more than most products, you really do get what you pay for. If you're looking for reliability, performance and long life, it's well worth choosing a model with a reputable brand name from a manufacturer that specialises in this kind of equipment.
RoadPro is the UK distributor for Camos who make some of the best rear-view camera systems available.
Our range includes these options:
Dash-mounted or mirror-mounted monitors from 5" - 7".

Single or twin view cameras.

The unique Camos "Jewel" system.
Note: All Adria motorhomes (except panel vans and Sun Living models) are equipped with Camos camera cables as standard, so installation of a camera and monitor is much quicker, easier and cheaper. Camos also supply Hymer, Burstner and Dethleffs with rear view camera systems.
To see our range of rear-view camera systems, click here.
To enquire about installation, click here. To see our video showing how the "Jewel" system works, click on the image.
---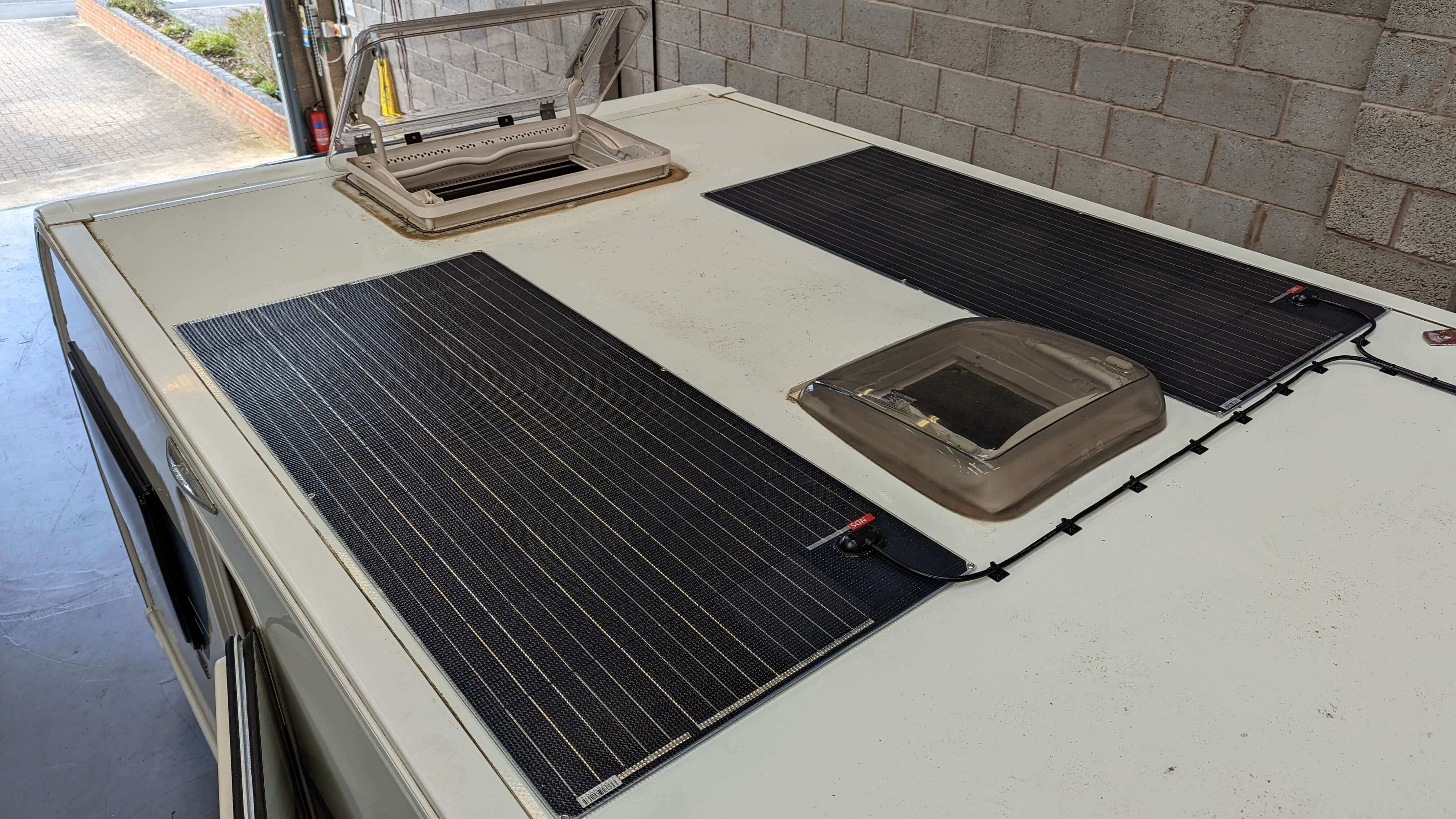 Solar power:
Solar power is more popular than ever and we have a range of equipment for all vehicles and boats as well. Like the other products that we sell, it's well worth taking the effort to think about exactly what you want your solar power installation to achieve. All solar panels are not the same and, although a cheap panel is better than nothing, it can be a lot less efficient than one that may cost a little more. With any panel, a regulator is essential and, here again, getting the right one can make a big difference to the energy that goes into your batteries. Tell us what you want to get from your panels and we'll advise you on how to get it.
More and more people are telling us their motorhome's starter batteries are going flat after just a few weeks in storage. After a couple of months of testing, we think we have a solution to that problem. It won't work for everyone but, for the majority of people, it should mean no more worrying that their motorhome won't start or that the alarm/tracker won't work.
Some of the options available are:
Rigid panel or flexible?

Single output regulator or dual?

Standard regulator or MPPT?
To see our range of solar power systems, click here.
To enquire about installation, click here.
Ask us about installation on your vehicle by clicking here to get to our Installation Enquiry Form.