Votronic - 24V Battery Chargers
Our range of 24V chargers is sure to include ones that are ideal for your batteries, whatever vehicle or boat you have. You'll also find chargers which are suitable for all kinds of battery, including AGM and lithium.
To help you find exactly what you want, you can select up to 4 products and compare specifications side by side. Tick the Compare boxes to select the models and then click the COMPARE ITEMS button that's highlighted in yellow.
Votronic is one of Germany's leading manufacturers of high quality electronic products for mobile use. Their battery chargers are built to professional specifications and are used by some of the leading European vehicle and boat builders. There are six model types in the Votronic range of 230V chargers:
Pb models are designed to be built into motorhomes, caravans, boats and specialist vehicles such as horseboxes.
VAC models are similar but have additional features which make them ideal for use in emergency vehicles such as ambulances, fire engines and police vehicles.
VAC Duo models are for emergency vehicles and boats with two independent battery circuits.
VAC-F models are for emergency vehicles and conform to DIN 14679.
VAC-F11 models are rated at protection class 2 for emergency vehicles and conform to DIN 14679.
VAC-Fc models are for emergency vehicles with standardized FireCAN connections and conform to DIN 14700.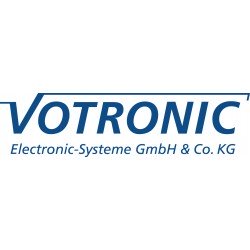 Sign up to our newsletter