Battery management & monitoring > Battery monitors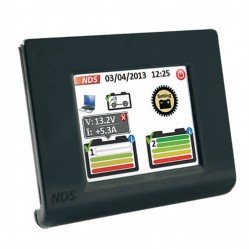 If you depend on battery power in your motorhome, caravan or boat, it's essential for you to know how your batteries are performing, their state of charge and their overall condition. A simple Volt meter, as fitted as standard equipment by many manufacturers is simply not sufficient to give you the information you need and, for many people, a good monitor can be an excellent investment.
The information provided will enable you to make more efficient use of the battery, enhancing battery performance, prolonging its life and reducing the risk of premature failure.
We offer several great value models from NASA Marine and the iManager from NDS which, while monitoring two batteries, also controls them both individually and as a paralleled pair.
Sign up to our newsletter