Vehicle Care Maintenance Safety & Installation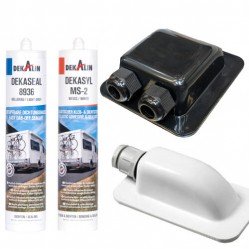 Vehicles and boats need to be looked after and, in this section, we have the products that will help you to do just that.
If you want to do some work on your motorhome, caravan or boat, the Dekalin range of products has all the consumable products that you need. Used by many motorhome and caravan manufacturers, Dekalin products are designed especially for the job and will give you great results, no matter what kind of work needs to be done.
This is also the place to look for those bits and pieces that you may need when you're installing something in your vehicle or boat; cable entry boxes for example.