Soplair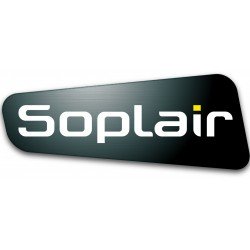 Soplair is the best-selling brand of thermal protection covers in France and now RoadPro is distributing them in the UK. The reason they're so popular in France is that they protect from the cold in the Alps and the Pyrenees as well as the heat during the long, hot summers on the Mediterranean coast.
Soplair windscreen covers are available in two types: Isoplair which have 10 layers of insulation and Thermocover which have six. The extra layers make Isoplair covers ideal for use in winter and in hot climates. For normal British conditions, a Thermocover is often sufficient. As well as windscreen covers, Soplair make protection for motorhome fronts, wheels, mirrors and roof-lights as well as bike covers.
All Soplair products are made in France and the quality is, without question, the best. This guarantees not only excellent protection but also long life.
Sign up to our newsletter