Satellite systems > Crystop satellite systems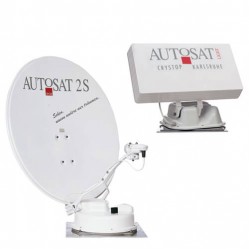 As one of Germany's longest established manufacturers of satellite systems for motorhomes and caravans, Crystop also has a great reputation. Their products are not the cheapest but, if your preference is for quality over low price, the Crystop range is well worth a look.
Especially notable is their 100 cm dish and Crystop are the only manufacturer to make a dish of this size. 100 cm may not sound a lot bigger than 85 cm but the extra size makes a big difference to the reception performance. This is the only mobile satellite system that we know of that guarantees reception of UK TV over the whole of France as well as into Spain and Italy.
Sign up to our newsletter