Satellite systems > Fixed manual systems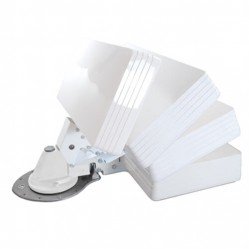 One of our fixed manual systems takes away the hassle of setting up a tripod and fiddling with a portable satellite dish whilst costing less than half what an automatic system would be.
Our crank-up models come from Camos and use a planar antenna instead of a conventional dish. The advantages are that planar antennas are not affected by wind as much as standard dishes and they also take up a lot less space.
You can see a Camos crank-up system in use by clicking on the Youtube icon below.
Sorry, no products have been found