12V / 24V Power & Distribution > Inverter / chargers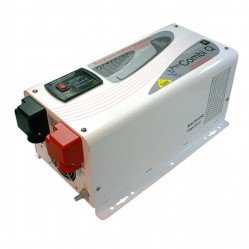 What a great idea this is! When your boat or vehicle is connected to mains hook-up (shore power if you prefer), the "Combi" will charge up your leisure batteries and make sure they're ready the next time you go on a trip.
When you do, the system automatically changes over and, instead of charging them, takes power from the batteries and converts it to 230V so that you can run your mains appliances.
Both pure sine and modified sine wave versions are available and the "Combi" comes in 12V and 24V and with power ratings between 1,600W - 2,500W. A remote control is included with all models.
Sorry, no products have been found
Sign up to our newsletter