Specialist Products for Vehicles & Boats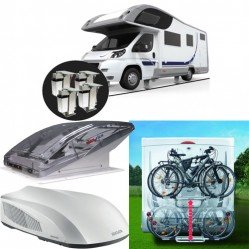 No vehicle or boat comes out of the factory with everything that you want installed. You may need additional products as soon as you take delivery or it may be that you only find out what you need after a period of time.
The range of products in this section covers everything from air-suspension kits to improve your vehicle's ride to awnings which will provide extra space and convenience when you park up.
We also have a great selection of air-conditioning units for motorhomes, caravans, trucks, special vehicles and boats as well. And, if you have a motorhome and want to carry bikes with you or tow a trailer, our range of cycle racks and towbars almost certainly includes one that will suit your needs, even if your vehicle has opening rear doors.