Specialist Products for Vehicles & Boats > Security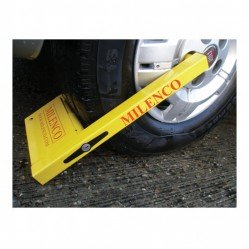 Physical security products like the ones shown here are not only effective anti-theft devices but act as a visual deterrent as well.
From wheel clamps to door locks, we stock a wide range including products from Milenco and Fiamma. We can install them too.
If you're looking for electronic alarms systems or securoty devices, we have them too and you can see them if you click here.
Sorry, no products have been found
Sign up to our newsletter