Specialist Products for Vehicles & Boats > Towbars for motorhomes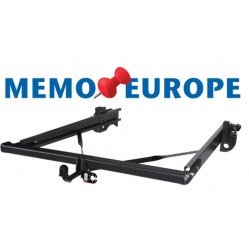 ​Our motorhome towbars are made in Holland by Memo, one of the most experienced towbar manufacturers in Europe. Conforming to all the relevant regulations, Memo towbars can be easily fitted to almost any motorhome, including ones with AL-KO chassis.

The range includes fixed width towbars and adjustable ones. As both types cost the same, people often ask what the point is of getting a fixed width model. The answer is that installing a fixed width towbar is a lot easier (especially if you're doing it on your own) and takes as much as 2 hours off the fitting time.
Sorry, no products have been found
Sign up to our newsletter