LPG Equipment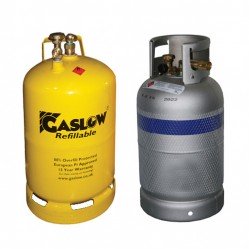 In an ideal world, we think that running a vehicle or boat on D.C. electricity is the way to go. However, because things aren't ideal, we've got equipment to enable you to make the most of L.P.G. and also to provide additional electrical power.
Gaslow will not only make life in your motorhome or caravan much easier, they can also save you money. Simply fill up anywhere that sells LPG, both in the UK and all over Europe.
Please note we advise that any LPG repair work done on the gas system including Installation should only be done
by an approved LPG installer. We cannot be held responsible for any damage resulting from incorrect installation or misuse.
Sorry, no products have been found
Sign up to our newsletter